Representatives of 31 international organisations from the energy industry and science led by ENGINEERING met together at two days of the Plenary Meeting in Athens to present the current results and achievements for the last six months and discuss the next strategic and technological steps. During the meeting, experts could deep dive into the ongoing work on the Reference Architecture​ and Extended intra-energy and cross-sector ​Data Space interoperability building blocks, as well as run workshops and presentations on the following topics:
The Minimal Viable Product (MVP) with the presentation of the Data consumer – REST client app;

Integration of energy other cross-domain data models and vocabularies for extended data interoperability;

Metrics to assess the current status of seven different Pilots of the project; 

Trust and sovereignty that builds upon the OpenDEI Reference Architecture and the IDS Reference Architecture Model in order to:​
Set the foundation of an Energy Data Space based on the trust and sovereignty principles identified.​

Delivering ready to use reference implementations for each of the necessary technical building blocks.​

Where we further develop and adapt building blocks that govern, guide and support how participants interact with each other primarily within the Energy Data Space but also between Data Spaces​.
Cross-value chain AI-based Data-Driven Services: Energy and Cross-sector services.
Besides that, the project partners introduced analysis of current Energy Data Space Governance Models (i.e. centralised, hybrid or decentralised models) and identified existing gaps with ENERSHARE's needs and business requirements to govern and effective Common European Federated Energy Data Space.​ Special attention was given to Data Space and data sharing governance and business models, as well as designing and developing data governance models for the overall Data Space and for Data Sharing among participants​:
in line with the European requirements and applicable to different operational context across Europe​;

achieve and demonstrate a neutral Energy Level Playing Field (requirements and interests from different energy stakeholders)​;

data sharing among regulated (DSO, TSOs, etc.) and non-regulated stakeholders (energy service providers, data service providers, energy communities, data cooperatives, etc.)

.
The Plenary Meeting program brought special preparation to the Q&A session for the European Commission. Moreover, the Enershare consortium discussed the ongoing project deliverables from different work packages and the upcoming launch of the first draft of the position paper "Towards the Energy Interoperability Framework" in the frame of the Energy Interoperability Task Force. As a leader of this Task Force, IDSA will present the first paper at the "Data Spaces Discovery Days" taking place in Vienna, 19 October 2023. 
Would you like to learn more about Enershare and get in touch with market leaders on Data Spaces for Energy? Take a great opportunity to meet our experts at Data Spaces Discovery Days and follow the Enershare website: https://enershare.eu/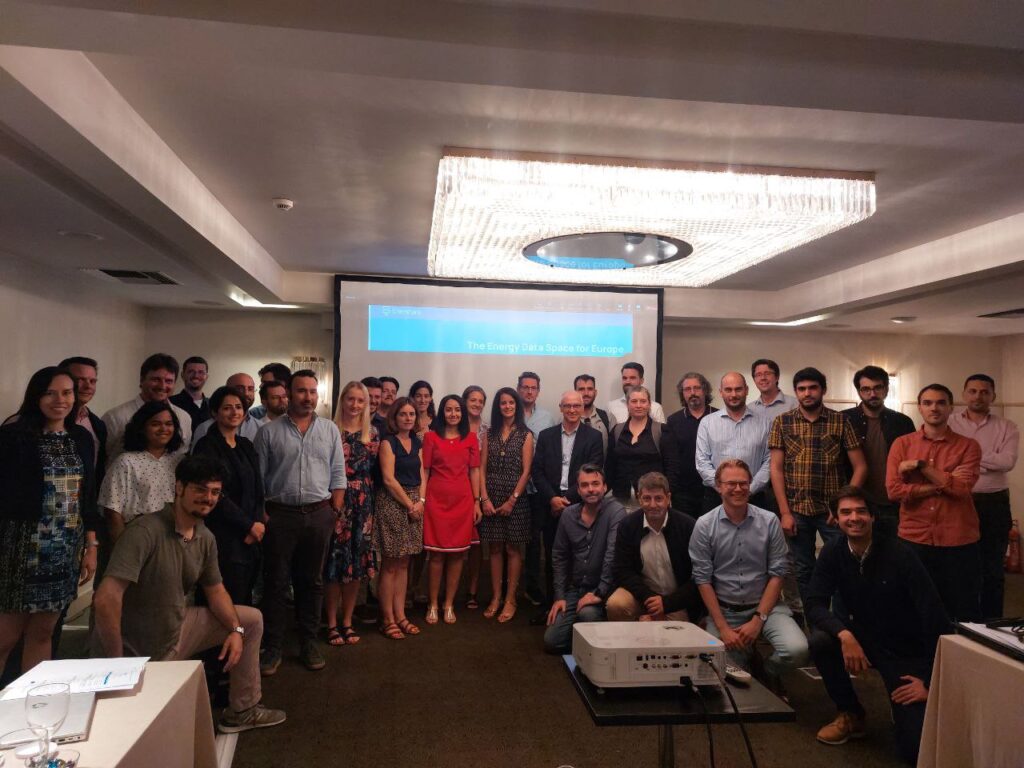 Picture: Enershare Consortium Members